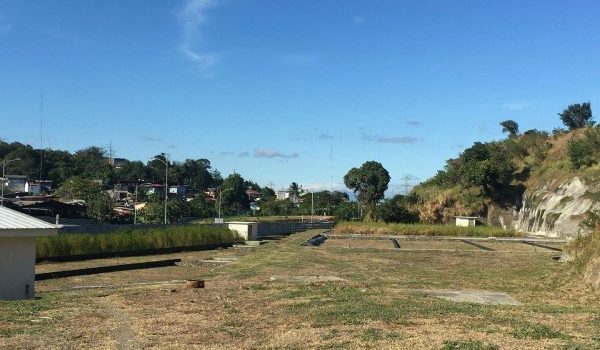 Water is our Business
JAL Water Engineering and Environmental Services (JWEES) is committed in bringing an efficient and economical solutions to your sewage management needs. We have a team of expert engineers, technicians and operators working together to meet your sewage treatment service requirement. We can help you in your sewage management program from conceptualization, development, operation & maintenance, and optimization stages of your sewage collection system and sewage treatment plant.
Sewage Treatment is one of our core services
We can help you in every aspect of sewage management including collection & conveyance, preliminary treatment which includes screenings, grit removal, FOG (fats, oil and grease), primary clarifier to remove easily settleable sludge, biological treatment, disinfection system (chlorine contact tank and UV disinfection system) and sludge collection & dewatering. We can design and install Sequential Batch Reactors (SBR), Moving Bed Bioreactors (MBBR), Membrane Bioreactor (MBR), and Conventional Activated Sludge (CAS) – Bardenpho, Modified Ludzack Ettinger.
Clean and Green Engineering
Our objective of sewage treatment is to clean wastewater before discharge to environment. This clean water is a Green resource that you can recycle and reuse to reduce your consumption of potable water where you can recover a portion of your investments allotted for sewage management. We can design your system to include filtration by – media or membrane separation suitable for flushing toilets, industrial cooling, irrigation, cleaning of roads & walkways, etc.
RESQ is our core values
We make sure that our products and services complies with our objective of Reliable, Economical, Sustainable and Quality Water Engineering Services. We make sure that we use best approach in process engineering and system design. We use advanced software to design, evaluate and optimize your sewage treatment plant for complete compliance to the law while maintaining the least capital and operating costs. We work with the best suppliers to meet your expectations at the most economical investment and operating costs. We also design and fabricate our own packaged sewage treatment plant that significantly reduce the engineering & construction costs and project timeline.
Our Sewage Treatment Plant Services
As Water Engineering Company our services includes:
Consultancy

Feasibility Study
System Optioneering
Concept and Detailed Design
Construction Management
Operations and Maintenance

Engineering, Procurement and Construction

Detailed Engineering
Supply and Installation of Electromechanical equipment
Commissioning

Operations and Maintenance
Optimization
Biological Nutrient Removal Upgrade
Dewatering and sludge disposal
Septage Treatment
Supply of Packaged sewage treatment plant
Water reuse
We value our clients and we don't want them to lose profit due to government penalties or business closure due to non-compliance of the law. Penalties are high and loss of business is at stake if sewage treatment is neglected. Click Contact Us for inquiries and request for quotations.
We provide brief information on sewage and wastewater treatment. Click here to know more.